Supercritical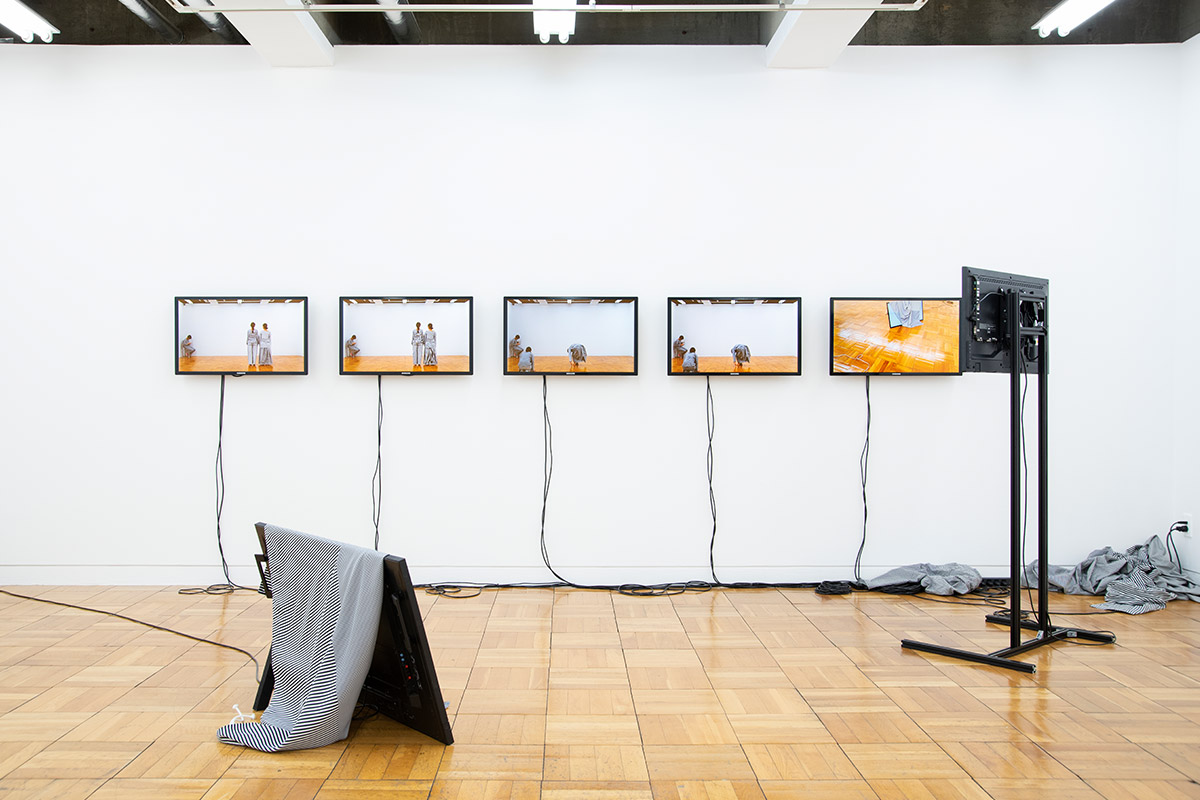 Supercritical is a multi-channel video installation.
In the videos, people seem to be practicing something. What exactly they are doing is not clear. Instead, on one side of the juxtaposed video, we see that moiré is occurring from what they are wearing.
This work deals with moiré, which is generated when two different patterns interfere with each other. It asks where that interference is occurring. For example, moiré caused by the overlapping of two nets occurs in the processing of the human eye. Or when the striped clothing of a person on TV causes moiré, it is happening in the shooting process. The moiré of this work is neither of those things. In the 2021 version of this piece, a man wearing a striped mask repeatedly insists, "Where is the moiré happening?" It occurred during the digital processing stage around the resolution after the shooting was successfully done without any error. This work emphasizes its computational processes using the way of video juxtaposition which was often employed in the artist's recent works such as Another Analogy (2018), Niko no mono ga same space wo occupy suru (2018), Volatile (2019), and E (2019). The viewer is then witnessing the digital processing itself, not the surface. But such things are not actually visible.
The title "Supercritical" refers to the form of matter, other than its usual three states of gas, liquid, and solid, that appears under certain special conditions.

This work was first shown in the group show "Physique Toss" at Akibatamabi 21, Tokyo in 2019. A modified version was then made for the "im/possible images" exhibition at Lothringer 13 Halle, Munich in 2021.